Welcome to Wealth Management Advisors, Inc. sm
A Professional Services Firm for Your Financial Portfolio
Wealth Management Advisors, Inc.sm strives to offer you the same level of professional service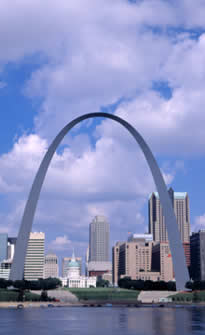 you expect from your legal or accounting firm.
You work with your wealth advisor in establishing goals and risk tolerance. Your advisor, assisted by specialists in various financial areas, evaluates your current portfolio and develops recommendations for an on-going investment program.
Wealth Management Advisors, Inc.ís sm long-term approach to investment strategy emphasizes relative safety, stability, and portfolio diversification to help protect you from market volatility.
Backed by the resources of our firm, your advisor monitors the performance of your account, issues regular reports, and recommends changes, when needed.
We firmly believe in the worth of this multi-disciplined approach to portfolio design and management. We apply it to the management of the portfolios of individuals, pension and profit sharing plans, trusts, estates, public corporations, and closely held businesses.
2275 Schuetz Road
St. Louis, MO 63146
Tel: 314-569-3311 Fax: 314-569-0721
E-mail: sweintrop@wma-stl.com
To learn more about the professional history of our financial advisor(s), please visit the SEC's website.
Disclosures
Sherri F. Weintrop is registered as an investment advisor representative under Wealth Management Advisors, Inc. SM, a registered investment adviser, offering advisory services in the states of Missouri, Texas and Louisiana.
________________________________________________
Investment advisory services, fixed and traditional insurance, and tax and accounting services offered through Wealth Management Advisors, Inc.SM, a Registered Investment Advisor. Tax preparation and Bookkeeping services offered through WMA Tax Services, LLC.